Authentic conversations, the way you like them
Deepen your relationships with CashChat's wide range of communication features.
TEXTS
Simple, Reliable Messaging
Message your friends and family for free*. CashChat uses your phone's Internet connection to send messages so you can avoid SMS fees.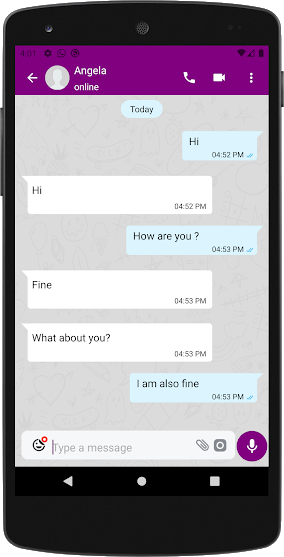 GROUP CHAT
Groups to keep in touch
Keep in touch with the groups of people that matter the most, like your family or coworkers. With group chats, you can share messages, photos, and videos with up to 1000 people at once. You can also name your group, mute or customize notifications, and more.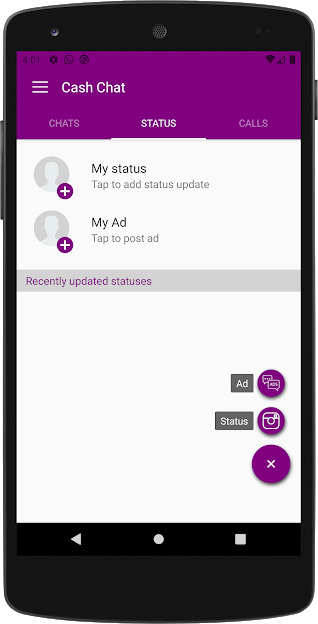 STATUS & ADS
Speak your mind & make money
Freely speak your mind & also use ads to get visibility for your small business to reach your business sales potential.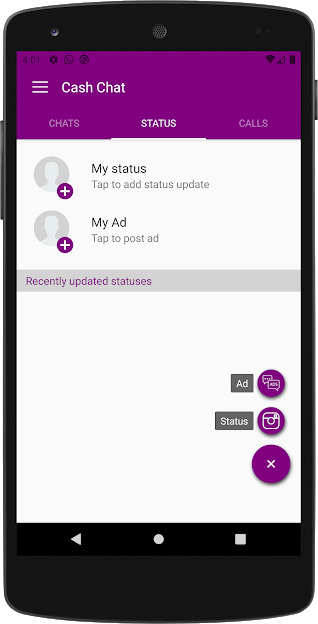 CASHCHAT VOICE AND VIDEO CALLS
Speak Freely
With voice calls, you can talk to your friends and family for free*, even if they're in another country. And with free* video calls, you can have face-to-face conversations for when voice or text just isn't enough. CashChat voice and video calls use your phone's Internet connection, instead of your cell plan's voice minutes, so you don't have to worry about expensive calling charges.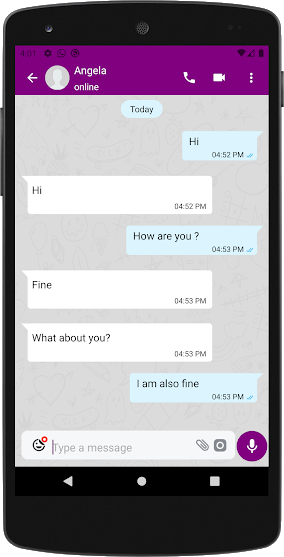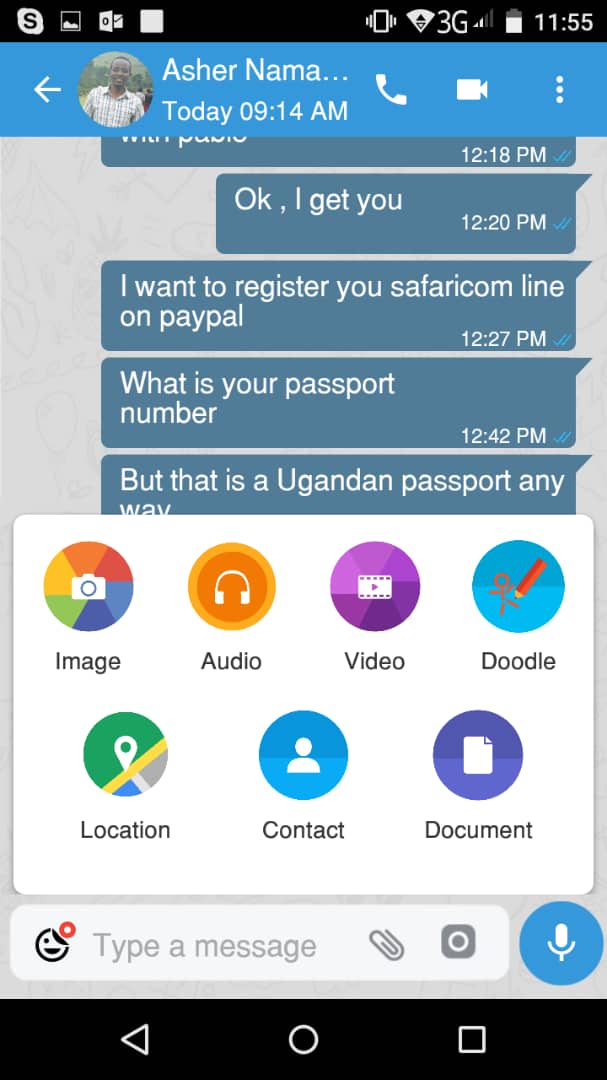 VOICE MESSAGES
Say What's On Your Mind
Sometimes, your voice says it all. With just one tap you can record a Voice Message, perfect for a quick hello or a longer story.
SEND AND RECEIVE MONEY
Borderless transcations Made Easy
No need to carry Cash across East Africa, move with your wallet on CashChat to withdraw Money from anywhere in East Africa using Mpesa, MTN Uganda, MTN Rwanda.